Acrylic Glass-Display 2mm
€79,00
Product Information
The display is available in DIN A5-size. Your iris-photography is printed on glossy photopaper and brought onto a 3mm aluminum plate. Finally 2mm acrylic glass  is mounted  on top. A foot made of brushed aluminum is included so your image is self standing.
The acrylic glass creates a special depth effect. This brings off the structures of your iris. At the same time your iris photo is protected from dust and scratches.
360° View
Effects
To make your iris photo even more special, you can add one of our two effects. You can choose between "Bubble" and "Explosion". We will then create your effect based on the eye colors.
Please see the "Effects" Tab below for more information including a preview of the effects.
| | |
| --- | --- |
| | Please enter your personal image number here |
Overview of Sizes and Prices
15cm x 20cm:              79,00€ (matte / glossy)
all prices include VAT.
You can find an overview of our effects here.
Depending on your original picture we create either a single or double effect.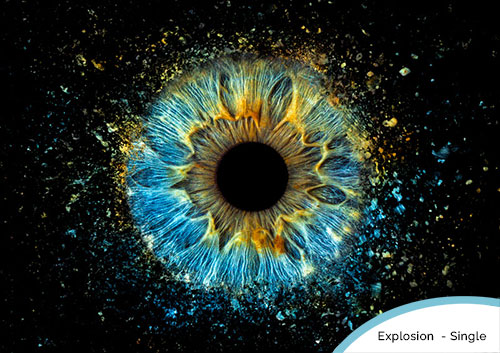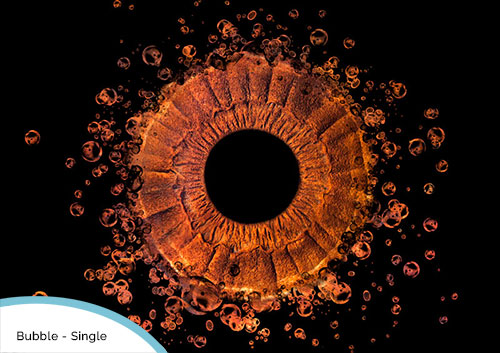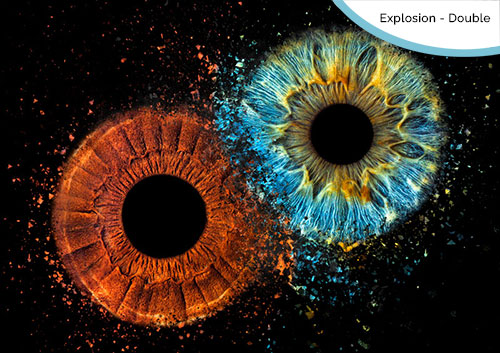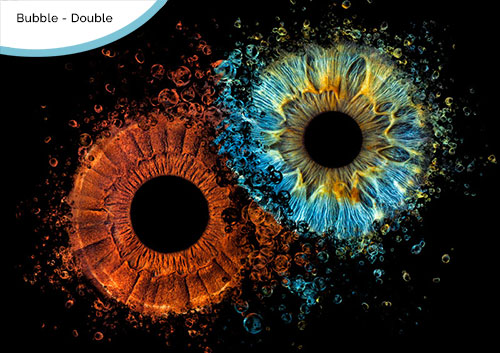 You can find your personal photo number either on the envelope of your iris photo or on a separate flyer.
The number starts with 1–3 letters followed by 1 — 5 digit code.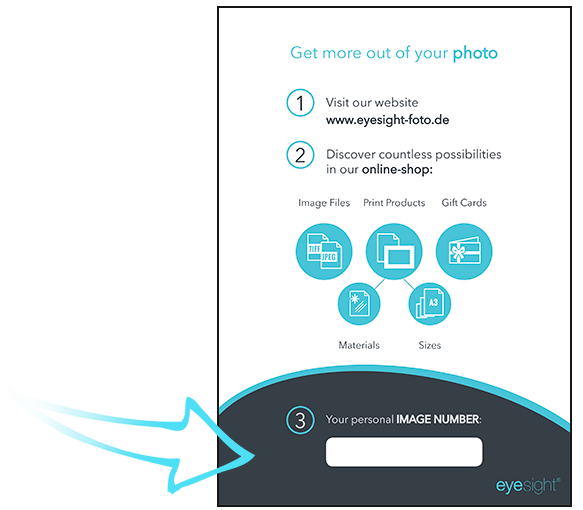 We offer free shipping to Germany.
Delivery time: 7 — 10 business days
You can find international shipping rates here