Photo Print (Reprint)
€10,00 – €15,00
Product Information
Your Iris-photo is printed on glossy and high quality photopaper. It is similar to the print you can get at our various locations.
A5 Size:              10€ (glossy)
A4 Size:              15€ (glossy)
all prices include VAT.
You can find your personal photo number either on the envelope of your iris photo or on a separate flyer.
The number starts with 1–3 letters followed by 1 — 5 digit code.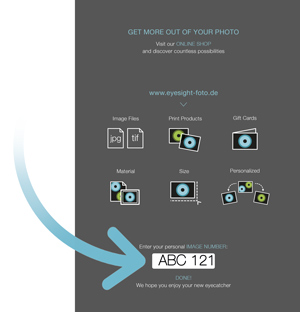 We offer free shipping to Germany.
Delivery time: 7 — 10 business days
You can find international shipping rates here